Winners Charter Bus Reno is your trusted choice for charter buses & motor coaches. We take the stress out of planning your next trip, event, or tour by providing you with a fun way to travel. Our drivers are professional and experienced drivers that know how to get you where you need to be on time and in style. You can choose from our many vehicle options to suit your needs. Whether you want a bus that seats 20 or one that seats 55, we have it all! We also offer service for all events including weddings, birthday parties, bachelor/bachelorette parties, sports teams, concerts and much more! Our company has been in business and we pride ourselves on being able to provide dependable transportation for all our clients. We are excited about helping you plan your next trip! Our Reno charter bus rentals are well fitted with modern amenities that make customers feel at home throughout their journey. With our mini buses, shuttles and coaches, you can expect to have a unique and memorable experience. Don't wait any longer! Book today!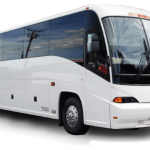 Bus Company In Reno NV
We offer a great selection of vehicles, including buses and mini-buses, and our service is second to none at our bus company in Reno Nevada. Our clients are our greatest asset, and we strive to make their journeys as seamless as possible by providing them with the best experience possible. We know that planning a trip can be difficult, so we take care of all the details so you don't have to worry about anything but enjoying yourself! Whether you want to go on a family vacation or take your kids' sports team on an out-of-town game, Winners Charter Bus Reno has the vehicle for you. We even offer service for weddings, charity events, and more! Are you feeling lucky? As you know, traveling in large groups can be rather stressful. If you go at it yourself, it would take a virtual miracle for everything to go exactly as planned. Luckily, with Winners Charter Bus Reno, you can rest easy knowing that you are in for a really good time. Contact us to get a FREE quote or to make a reservation for any of our available bus rentals. For party bus rentals reach out to our nationwide partner partybus.com for an instant quote and availability.
Best Corporate Bus Rental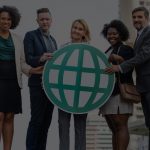 If you are planning for a special corporate event at an outside destination and looking for the right way to transport your guests, you should consider using a corporate bus rental. Be sure to work with the top charter bus companies like Winners!
Best Sports Team Bus Rental
There are different types of sports which are popular in Reno, Nevada. Many are times when the teams that play have to travel so as to participate in different competitions. At Winners Charter Bus Reno we provide bus rental services to sports teams…
Best School Bus Rental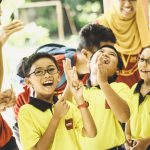 Who lies to you that traveling in a school bus rental isn't a fun way for you to travel? Many folks try to save some money by choosing to travel with standard yellow school buses over charter buses. Well, we not only understand you but also got you covered.
Best Wedding Bus Rental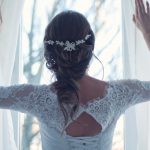 Weddings are made in heaven to celebrate on the earth. The wedding is a celebration of a union of two families in the presence of all the nearest and dearest ones. It has a special place in everyone's heart. You will certainly want to make it memorable…
Call us today to make a reservation
Winners Charter Bus Reno
Phone: 775-451-0502
5250 S Virginia St #220
Reno, NV 89502
In addition to Charter Bus rentals, we also partner with affiliates throughout the country to provide excellent limousine service. You can use our parteners here for
Montgomery Party buses
, and
Daytona Limousines
.
Reno Charter Bus Rentals Made Easy
No matter what you have in mind, we will be able to help. We have all types of buses and limos at our disposal. Our team is ready to handle your trip from the moment you book until long after the last guest has left. Our company has been around for years, so we know how to treat our customers right and keep them coming back for more! Booking a charter bus with us is easy—just fill out the form on this page or give us a call. It doesn't matter if you need transportation for a small group or an entire wedding party; we'll make sure every person gets where they need to go safely, comfortably and on time!
The Premier Party Bus Rental Company in Reno
If you are looking for the premier limo and charter bus rental company in Reno, look no further than Winner's Charter Bus. Winner's Charter Bus has a fleet of more than 200 vehicles that range from luxury sedans to party buses, ensuring that your group will have the transportation it needs for any event. Winner's Charter Bus specializes in providing an array of services to fit every need and budget. Whether it's a wedding reception, bachelor or bachelorette party; sporting event; concert or festival; family reunion or corporate event – we know what it takes to ensure that everything goes smoothly from start to finish.
Limo Service Near Me
Choosing the right limo service is not an easy task. With so many options available, it's easy to get lost in the shuffle. If you are looking for the best limo service near me, then Winners Charter Bus is your best bet. We have access to hundreds of luxury cars and buses that will make any occasion special. If you need a limousine for prom night or any other event in your life, we can help! Our fleet includes everything from stretch Hummer H2 limos to Mercedes sprinter vans. We also have a range of party bus options that are perfect for bachelor parties and bachelorette parties alike!
Luxury Limousine Rental Prices
Your luxury limo rental price will depend on the type of vehicle you choose, how many people are traveling with you in your party, and how long you need to rent it. The more people traveling together and the longer they will be renting, the cheaper it will be. A small party of two or three people can expect to pay around $100 per hour for a basic sedan or SUV limousine with no frills and minimal amenities. For groups of four or more passengers who desire more space and comfort than what is offered by a standard sedan or SUV, we recommend renting one of our larger vehicles such as an 8-12 passenger van or tour bus style limousine that can accommodate up to 14 passengers comfortably. The average rate for these larger vehicles starts at around $120/hr but this can vary based on several factors including length of rental time needed by clientele during booking process which usually takes place prior through our website 24 hours before pickup date (or same day if within 24 hours), location where service is being used (city limits versus suburbs), traffic situations during trip time frame set forth by customer when making reservation request online via form provided on site listing all available vehicle types).
Our Reno Party Bus Options Are Easy To Book
You can book your bus rental online, via phone, email or fax. If you prefer a more personal touch our representatives are available 24/7 by live chat or text. We'll get back to you within an hour on weekdays and within 30 minutes on weekends and holidays. You can also reach us through social media for immediate assistance with any questions that may arise.
Types Of Buses Available From Our Bus Company
You can choose from a variety of buses to suit your needs. If you're looking for something that will fit all of your wedding guests, we have stretch limos and party buses available. If you're in need of transportation during a sporting event, we also have shuttle buses and motorcoaches. We even have luxury buses that are perfect for business travelers or people who want to take their family on vacation! We know how important it is for everyone to be comfortable when traveling, so our vehicles are designed with this in mind. Each bus comes with plush seating and top-of-the-line amenities so that you can relax while we do all the driving
Why Choose Motorcoach & Minibus Service
The reason why you should choose Motorcoach & Minibus Service for your next trip is because of our large fleet. We have everything from a minivan to an bus, so we can send out the right vehicle for your needs. Our vehicles are also well maintained and ready to go whenever you need us. If you're looking for a charter bus rental company in Los Angeles, then look no further than Winners Charter Bus! We also have a wide range of vehicles to suit any occasion or budget. Whether it's a limo service that makes your day special or a party bus that makes sure everyone has fun during the night out, we have everything covered here at Motorcoach & Minibus Service! We also provide transportation services for airport shuttles as well as event buses; whatever it is that brings you here today, we'll make sure it goes smoothly before sending them back home safely afterwards with us!
Mini bus Service
A minibus is a smaller version of the traditional limousine, usually seating 8 to 16 passengers. Minibuses are less expensive than a standard limousine or charter bus, and they seat fewer people than party buses or motorcoaches. Minibuses are perfect for parties with up to 16 friends and family members who want to travel together. They're available in all kinds of cool colors, so you can choose one that matches your theme!
Seamless Convention Shuttle Service
For convention shuttles, we offer a variety of options. The most popular is our Seamless Convention Shuttle Service. This is a great way to get to and from your event in style and comfort, with no hassle or fuss. Our team will handle everything for you—from booking your shuttle, to coordinating the pick-up times at various hotels and venues across town, all the way down to getting everyone safely back home again. There are many benefits of using this service: You can travel in peace knowing that we've taken care of all the details—like finding available space on planes or trains (if necessary). You won't have to worry about driving, parking or paying expensive rates for taxis when you're done with an event late at night. We'll take care of it! It's more affordable than renting cars separately for each member in an office or family reunion group
Getting Started
Booking a bus is as easy as 1, 2, 3! Choose your trip type on the homepage. This will bring up a list of all the possible destinations for that trip type and their corresponding rates. Click on one of your chosen destinations to see its details and availability calendar. If you are looking for more than one destination at once, you can use our "Compare" feature by clicking "Compare Destinations" at the top of this screen or in any destination details page to see all available options side-by-side! We'll also show you what days have been recently reserved so that if there's something specific you're looking for (like an empty bus), we can help out there too! Once done comparing different trips/destinations, click back on any one of them to continue with booking process below:
We are the premier limo and charter bus rental company in Reno that offers the best customer service. Our vehicle fleet is comprised of only high-quality vehicles, which means you and your guests will enjoy a luxury experience on every ride. We have one of the largest fleets in Reno, so if you need a bus rental for today or next week we will have what you're looking for. If there is anything else we can do for you please give us a call!